Home Cloud LTE is fast becoming SA's popular choice for wireless internet.
Why?
Incredible value for money.

Up to 90Mbps download speeds.

No Phone Line Required.

Easy Plug & Play Setup.

Portable.

No lock-in, month-to-month plans.
View Deals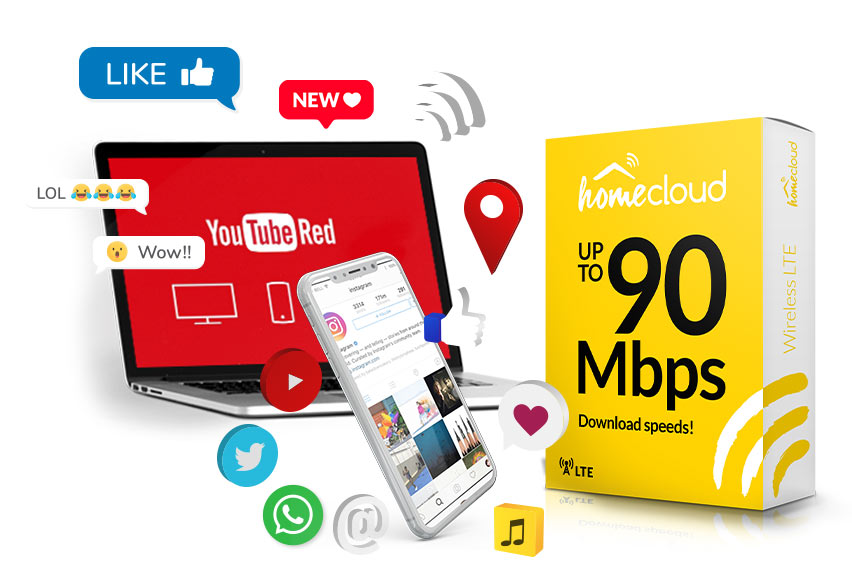 Support
Our support team is well trained in the art of wireless internet and always ready to solve a problem.
Chat Support
What is LTE? Need to know if you have data coverage? We're available on our live chat to answer your sales questions.
Balance Check
You can keep a close track on your data balance to help manage your data usage.